Delish Gourmet Rolled Ice Cream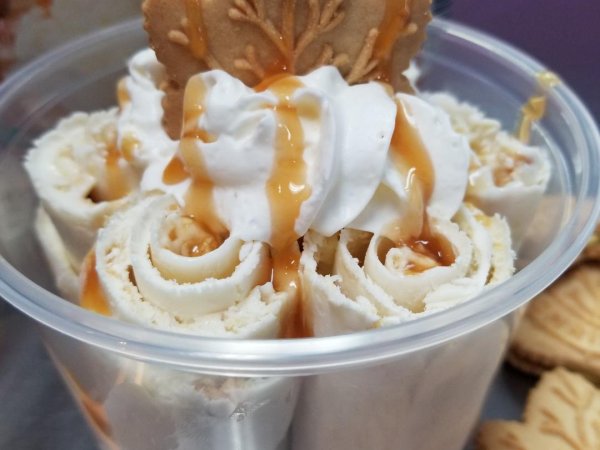 Delish Gourmet Rolled Ice Cream features the only rolled ice cream in Eastern Canada! Ice cream made fresh, right in front of your eyes! Come in and enjoy one of 20 Rolled Ice Cream flavours or choose from 20 different flavours of hand-made Craft Shakes! Reasonably priced and fun atmosphere! Don't miss out!
Choose from these "Delish"ious flavours:
Maple Cookie Crumble
Chocolate Brownie
Cookies and Cream
ChocoPretzel Perfect
Caramel Brownie
Crispy BBQ
Rockier Road
Sticky Cinnamon Bun
Strawberry Shortcake
Wacky Walnut
Peanut Butter Crunch
Canadian Maple Bacon
Banana Blitz
Candy Bar Crave
Rainbow Sprinkle
The Chipster
Kool Kappuccino
Mint Cookie Crush
Key Lime Pie
Love Brownie
349 King St.