Endeavours Art & ThinkPlay Toystore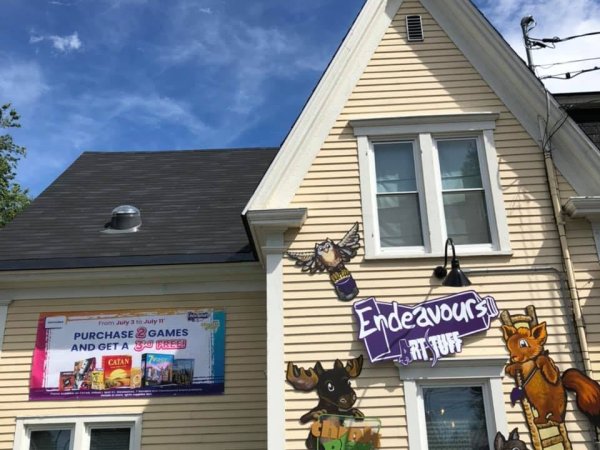 Endeavours Art and ThinkPlay Toystore is a magical place for so many people, for so many reasons!
Endeavours started as Fredericton's art supply source in downtown Fredericton way back in May of 1995. ThinkPlay Toys started downtown on York Street in 2004. In 2008 our owner decided to merge the magic of amazing toys and the finest art supplies into Endeavours and ThinkPlay, now located at 141 Brunswick Street.
Today our store is all about artist materials and supplies, fountain pens & stationary, board games, and the most amazing toys we can find from around the world. At Endeavours, whether you're a professional artist, a hobbyist, or just curious about art, we have everything you need: quality products, competitive prices and the best service. At ThinkPlay we stock products to please kids and grown-ups alike. Let your inner child run loose amidst a huge selection of puzzles, board games, toys, retro candy and new discoveries.
Find ethical products from small manufacturers brands like Karin markers, Stoneground Watercolours, Diplomat Pens, Kama Oil paint, Grimm's Spiel & Ostheimer toys, Ferris Wheel Press, Robert Oster Inks and our favourite board game titles like Unstable Unicorns.
141 Brunswick St.